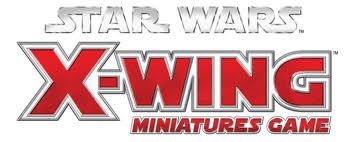 [lang_nl]Ik was eerst afwachtend toen X-Wing uitkwam, met name vanwege de prijs, maar inmiddels ben ik helemaal over. X-Wing is echt een geweldig spel, met mooie miniaturen, goede regels en interessante squad building mogelijkheden. Gecombineerd met het grote aantal spelers en een actieve toernooiscene is dit op dit moment mijn nummer één spel.[/lang_nl]
[lang_de]Als X-Wing herauskam war ich erst etwas zögerlich, hauptsächlich wegen der Kosten, aber inzwischen bin ich überzeugt. X-Wing ist ein tolles Spiel, mit schönen Miniaturen, guten Regeln und vielen Optionen für den Bau einer Flotte. Kombiniert mit der grossen Spieleranzahl und der aktiven Turnierszene ist dies zur Zeit mein Spiel Nummer Eins.[/lang_de]
[lang_en]When X-Wing first came out, I was hesitant, mostly due to the price tag, but I'm a convert now. X-Wing is a great game, with nice miniatures, good rules, and interesting squad building possibilities. Combined with the large player base and the active tournament scene, this is currently my number one game.[/lang_en]

[lang_nl]Infinity heeft al langer mijn interesse, maar ik ben er pas in 2017 mee begonnen, toen het hier in Rotterdam opeens weer populair werd en ik voor een nette prijs het PanOceania deel van Operation: Icestorm kon overnemen. Ik speel dus PanOceania, later komt er mogelijk USAriadna bij. Daarnaast ben ik bezig met terrrein voor een of twee tafels, hoofdzakelijk met 3D printing.[/lang_nl]
[lang_de]Infinity hat mich schon länger interessiert, aber angefangen habe ich damit erst 2017, als es plötzlich hier in Rotterdam wieder populär wurde und ich günstig den PanOceania Teil von Operation: Icestorm übernehmen konnte. Ich spiele PanOceania, zu einem späteren Zeitpunkt komt möglicherweise USAriadna hinzu. Außerdem baue ich Gelände für ein oder zwei Tische, hauptsächlich mit 3D printing.[/lang_de]
[lang_en]Infinity has been on my radar for quite a while, but I only started with it in 2017, when it suddenly experienced a surge in popularity here in Rotterdam, and I had the chance to take over the PanOceania part of Operation: Icestorm for an attractive price. I play PanOceania and might start USAriadna as second army in the future. I'm also busy with terrain for one or two gaming tables, mostly using 3D printing.[/lang_en]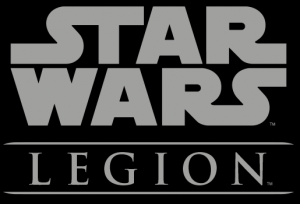 [lang_nl]FFG's nieuwe Star Wars miniaturenspel heeft bij aankondiging meteen mijn aandacht getrokken – ik ben erdoor zelfs miniaturen en 3D geprint terrein gaan verkopen. Ik heb alles wat tot nu toe verschenen is en werk aan terrein voor vier tafels: Mos Eisley, Scarif, Endor, en stedelijk terrein.[/lang_nl]
[lang_de]Das neue Star Wars Miniaturenspiel von FFG hat mich sofort interessiert – ich habe dadurch selbst damit angefangen, Miniaturen und 3D gedrucktes Gelände zu verkaufen. Ich habe alles, was bisher erschienen ist, und arbeite an Gelände für vier Spieltische: Mos Eisley, Scarif, Endor und städtisches Gelände.[/lang_de]
[lang_en]FFG's new Star Wars game immediately caught my attention on release – so much in fact that I started selling miniature games and 3D printing terrain commercially. I own everything currently released and I'm working towards terrain for four tables: Mos Eisley, Scarif, Endor, and an urban setting.[/lang_en]

[lang_nl]Ik speel Empire. Helaas zijn er voor Armada veel minder spelers dan voor X-Wing en is dit spel in Rotterdam nooit van de grond gekomen, met weinig tegenstanders tot gevolg.[/lang_nl]
[lang_de]Ich spiele Imperium. Leider gibt es für Armada viel weniger Spieler als für X-Wing. Hier in Rotterdam lebt Armada nicht wirklich, was in wenig Gegenspielern resultiert.[/lang_de]
[lang_en]I play Empire. Unfortunately, Armada isn't as popular as X-Wing. It never really took off here in Rotterdam, resulting in few opponents.[/lang_en]

[lang_nl]Mijn huidig historisch project is de Koude Oorlog, ong. 1986. Ik ben bezig met Amerikanen en Duitsers. Als regels gebruik ik Force on Force met de Cold War Gone Hot uitbreiding, en een aangepaste versie van Rapid Fire!.
[/lang_nl]
[lang_de]Mein aktuelles historisches Projekt ist der kalte Krieg, ungefähr 1986. Ich habe Amerikaner und Bundeswehr. Als Regeln benütze ich Force on Force mit der Cold War Gone Hot Erweiterung und eine angepasste Version von Rapid Fire!.
[/lang_de]
[lang_en]My current historical project is the Cold War, approx. 1986. My focus is on Americans and Germans. I use the Force on Force rules with the Cold War Gone Hot expansion, and a modified version of Rapid Fire!.
[/lang_en]

[lang_nl]Ik speel Battletech sinds 1997. In de loop der jaren heb ik daarbij een verzameling van bijna 100 mechs opgebouwd, die ik de laatste jaren opnieuw ben gaan schilderen. Mijn voorkeur gaat uit naar de 3025/3039 periode. Mijn doel is dus ook op de lange termijn alle 3025 mechs te hebben en te schilderen. De laatste tijd heb ik het weinig gespeeld, ik hoopte dat Alpha Strike mijn interesse voor Battletech nieuw leven zou kunnen inblazen, maar dat was tot nu toe niet het geval.
[/lang_nl]
[lang_de]Ich spiele Battletech seit 1997. Im Lauf der Jahre habe ich eine Sammlung von nahezu 100 Mechs aufgebaut, die ich seit einiger Zeit neu bemale. Ich bevorzuge die 3025er Periode (4. Nachfolgekrieg) bis 3039. Langfristig ist mein Ziel meine Sammlung 3025-Mechs zu vervollständigen und zu bemalen. In letzter Zeit habe ich es wenig gespielt, ich hoffte, dass Alpha Strike neues Interesse bringen könnte, das war bisher aber nicht der Fall.
[/lang_de]
[lang_en]I've been playing Battletech since 1997. Through the years I've built a collection of almost 100 mechs which I started repainting some time ago. I prefer the 3025/3039 era. My long-term goal is to complete and paint my collection of 3025 mechs. I haven't played it much recently and hoped that Alpha Strike would breathe new life into my interest for Battletech, which so far hasn't happened – which means that this project is rather dormant right now.
[/lang_en]
[lang_nl]
Kleine projecten
Daarnaast heb ik een aantal kleinere projecten, die vaak niet verder gaan dan een investering van €25 voor een basiseenheid. Dit zijn op dit moment:
Dead Man's Hand (of een ander Old West regelset) in 28mm, ik heb een eenheid US Cavalry.
15mm Sci-Fi: Ik heb een peloton Khurasan infanterie, die ik ooit een keer voor Tomorrow's War wilde gebruiken. Na een korte hype is het hieromtrent stil geworden. Ik heb nu Stargrunt II als interessante regelset ontdekt.
In de toekomst?
Ik heb meer dan genoeg te doen, maar de volgende dingen zou ik nog interessant vinden:
Jagged Alliance in 28mm, met de Black Ops regels of een aangepaste versie van Infinity. Ik heb al een begin gemaakt met terrein.
Full Thrust, gezien The Expanse weer mijn interesse in ruimtegevechten aangewakkerd heeft.
Koude oorlog ter zee in 1/3000, met Shipwreck of Missiles at Sea?
Vietnam in 6mm.
Iets met vliegtuigen? Tweede wereldoorlog of koude oorlog, maar dan een spel dat op grotere acties mikt, dus geen dogfighting spel. Misschien het nieuwe Blood Red Skies van Warlord Games?
Uiteindelijk heb ik liever een klein aantal spellen met mooi terrein die ik regelmatig speel dan een heleboel die alleen maar in de kast liggen te verstoffen.
[/lang_nl]
[lang_de]
Kleine Projekte
Ausserdem habe ich einige kleinere Projekte, die oft nicht mehr als €25 gekostet haben. Dies sind zur Zeit:
Dead Man's Hand (oder andere Regeln für den Wilden Westen) in 28mm, ich habe eine Einheit US Cavalry.
15mm Sci-Fi: Ich habe einen Zug Infanterie von Khurasan, die ich ursprünglich mit Tomorrow's War einsetzen wollte. Nach dem anfänglichen Hype ist das aber wieder eingeschlafen. Stargrunt II wäre eine interessante Alternative.
In Zukunft?
Ich habe mehr als genug zu tun, aber die folgenden Sachen würde ich noch interessant finden:
Jagged Alliance 2, auch nach fast 20 Jahren noch immer mein Lieblings-Computerspiel. In 28mm mit Osprey Black Ops (oder einer angepassten Version von Infinity) als Regeln, ich habe schon ein bisschen Gelände.
Full Thrust, nachdem The Expanse wieder mein Interesse in Raumgefechte geweckt hat.
Kalter Krieg zur See in 1:3000, mit Shipwreck oder Missiles at Sea?
Vietnam im 6mm Maßstab.
Was mit Flugzeugen? Zweiter Weltkrieg oder kalter Krieg, grössere Einsätze statt Luftkampfsimulation. Vielleicht das neue Blood Red Skies von Warlord Games?
Letztendlich konzentriere ich mich lieber auf einige wenige Spiele mit schönem Gelände die ich regelmässig spiele, als lauter halbfertige Sachen die letztendlich nur im Schrank Staub ansammeln.
[/lang_de]
[lang_en]
Small projects
I do have a number of small projects, with the investment often limited to €25 for a basic unit. These are at this moment:
Dead Man's Hand (or other Old West rules) in 28mm, I've got a US Cavalry unit.
15mm Sc-Fi: I have a platoon of Khurasan infantry, once destined for use with Tomorrow's War. The initial hype died down quickly, so I'm now considering Stargrunt II as set of rules.
In the future?
I've got enough to do, but these things seem interesting, too:
Jagged Alliance 2 is still my favourite computer game. I've long planned doing this in 28mm with the Osprey Black Ops (or a modified version of Infinity) rules and started with some terrain.
Full Thrust, as watching The Expanse has rekindled my interest in space battles.
Cold War at sea in 1/3000, with Shipwreck or Missiles at Sea?
Vietnam in 6mm scale.
Something with airplanes? WW II or Cold War, with rules geared towards larger missions, not a dogfighting simulation. Possibly Warlord Games's new Blood Red Skies game?
In the end, I prefer focusing on a smaller number of games with nice scenery than doing a bit of everything that lies dormant in a closet most of the time.
[/lang_en]