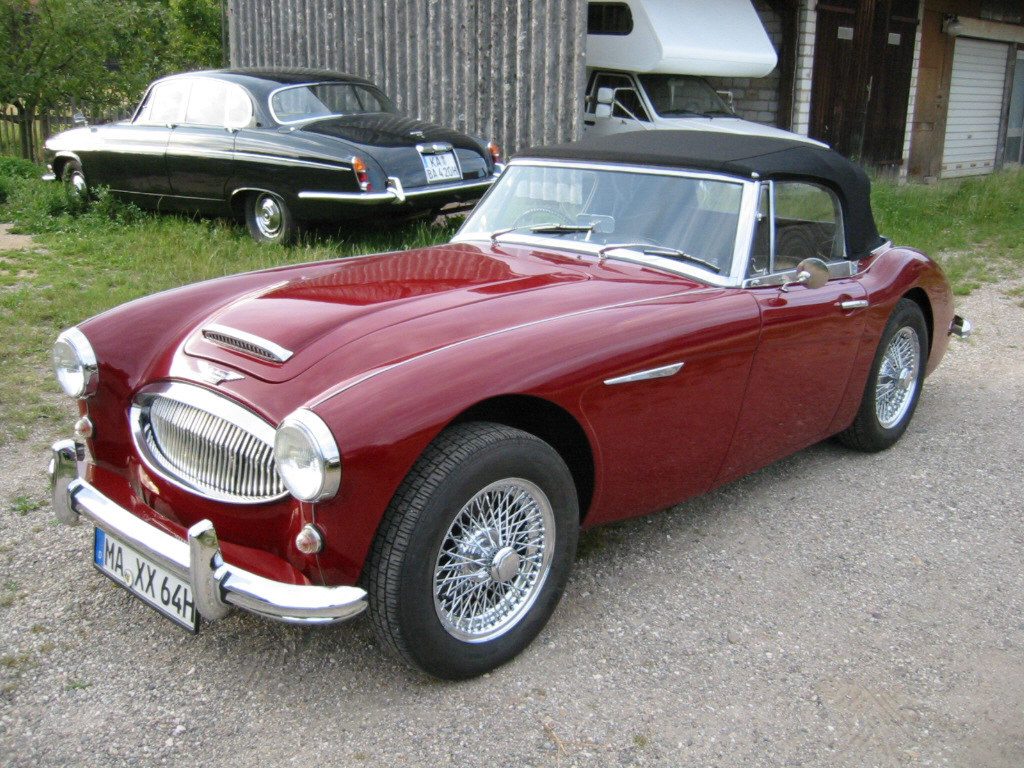 History
The "Big Healey" was introduced in 1953, with a four-cylinder engine. In 1956, the six-cylinder 100-6 replaced it. In 1959, the 3000 with a larger 3-liter engine was introduced. The "Big Healey" moniker differentiates these cars from the much smaller Austin Healey Sprite.
The 3000 Mk II was introduced in 1961, The even more powerful Mk III was introduced in 1965, with the engine now developing 150 hp. Production ceased at the end of 1967. Most cars were exported to the USA.
The Healey was a successful racing and rallye car, famously called "the pig" by Pat Moss.
Performance
Contemporary performance measurements give an acceleration from 0-100 kph in about 11 seconds, with a top speed of around 180 kph. On modern rubber, a well-tuned car might be a bit quicker considering that traction must have been an issue back in the days.
Pros
A classic, legendary, good-looking British roadster. Much more powerful than contemporary offers from MG or Triumph. Motorsports pedigree.
Cons
Sought after and thus expensive.
My pick
Mk III of course. The Austin Healey is one of the few convertibles that I really like.