The most famous racetrack in Germany is of course the Nürburgring Nordschleife. Not everybody knows that, until 1965, Germany had a second racetrack embedded into nature. In a situation similar to Spa – Francorchamps, it was a relatively long (11.4 km) and fast racetrack entirely on public roads. It was used mostly for motorcycle races, but also hosted a number of Formula 1 races that did not count towards the World Championship. I'm talking about the Solitude racetrack east of Stuttgart, the town of Mercedes-Benz and Porsche. Due to safety concerns, no more races were held after 1965, with the Hockenheimring now being the single racetrack in Baden-Württemberg.
The original course still exists almost completely as public road. The timekeeping tower and pits are now part of the ADAC training course that is located where the paddock used to be. Only a small part (marked blue on below map) has been reforested. Marked in red is the course as it can be driven on today.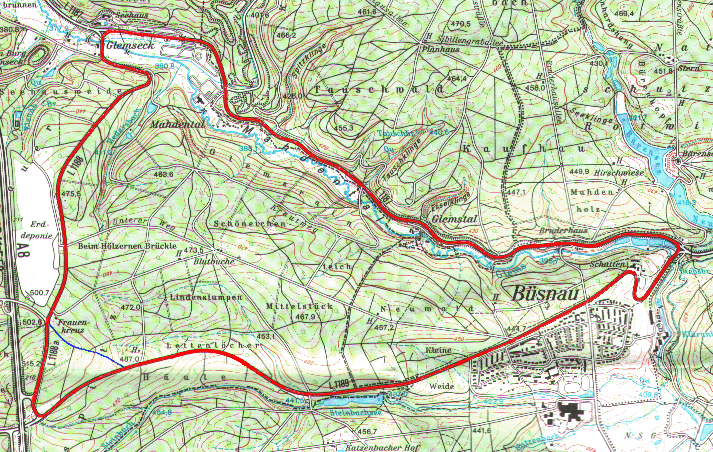 The quickest way to get there is taking exit 50 Leonberg-Ost on the A8/A81 and drive east towards Vaihingen. Uncharacteristically for a European racetrack, the Solitude was raced counter-clockwise, so you turn right at Glemseck, It is a steep climb towards Frauenkreuz before turning left onto the long and fast not-quite-straight towards Büsnau. After the two downhill Schattenkurven and a tight left, the track follows the Mahdental back towards start/finish at Glemseck. The Mahdental part was considered very challenging to learn as every bend looks the same, making them difficult to memorize.
More information can be found on the Solitude – Memorial website.