The first parts deliveries are in. My local BMW dealer supplied the missing baggage straps and the cracked footrest. Filters and a new fog light were ordered online.
Someone devised this fancy contraption for replacing the original screw for the tool kit, even though the parts (screw and thread insert) are just a couple of euro when ordered from BMW: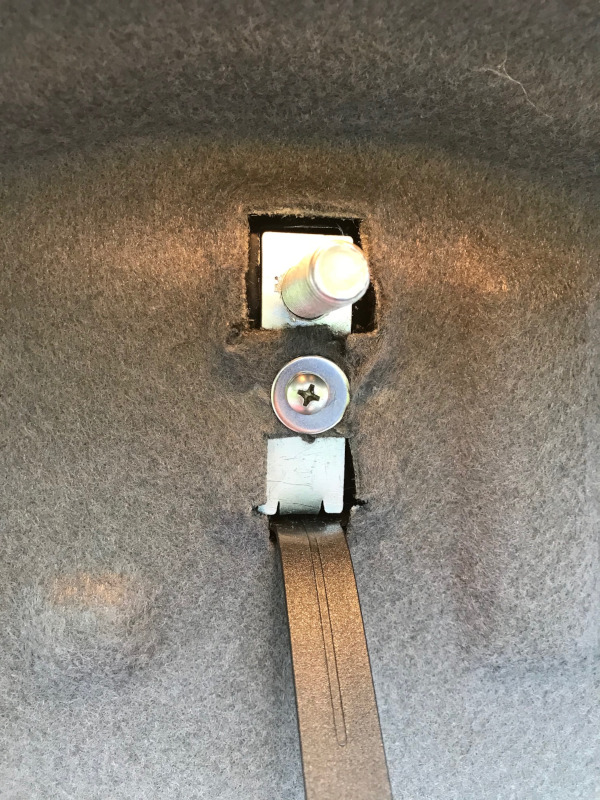 Back to original: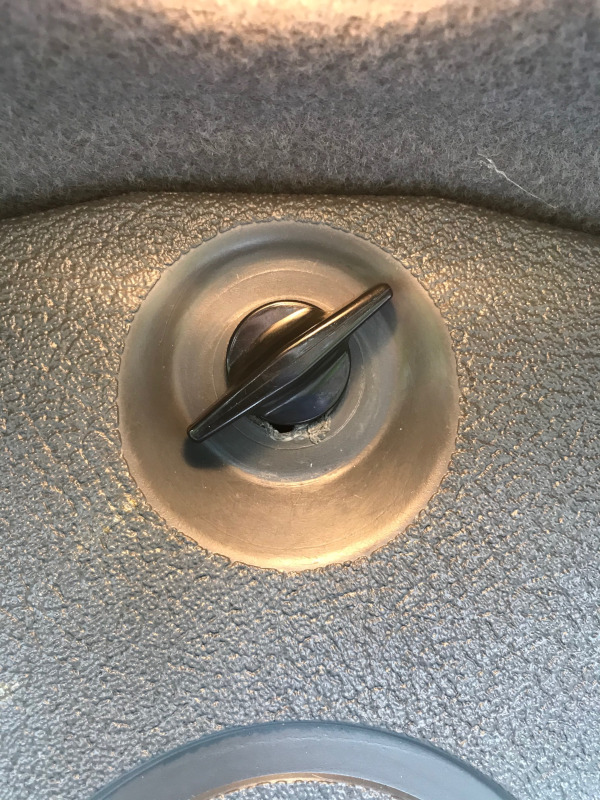 Replacing the filters couldn't be easier. There are two interior filters, simply unclip the clamps and open the lid. The air flow arrows on the filter (if existent) should point upwards. There was a lot of crud in the filter housings, which I vacuumed out. The engine air filter is much easier to exchange than on an E46 with N42 engine, you simply depress the two clips and pull it out.
The final act was the installation of a new fog light. This is also a very simple job. The grill insert next to the fog light can be pulled out after removal of two split pins, exposing the two 7mm screws. Guess which socket is missing from my socket set… The fog light can then be removed and unplugged. Just look at how corroded the original light is: