Interior
The 996 could be had with five interior colors: Black, Graffiti Grey (a light grey), Metropole Blue, Savannah Beige, and Space Grey (which is a bit darker than Graffiti Grey). Space Grey was later replaced by Nephrite Green. For the early cars, Nephrite Green and Boxster Red were available as special colors – for the facelift cars, this was Boxster Red and Cinnamon Brown. This site also lists Natural Dark Grey and Natural Brown as available colors. Of course, one could always make use of Porsche Exclusive for additional colors. Black seems to be the most sought-after these days and might command a premium above the others, especially the lighter colors that are more prone to showing wear after 20+ years of use.
The 996 always came with a partial leather package. Several packages with additional leather were available.
Exterior
Quite a large number of paint colors were available. A color chart is available on the website of Porsche Germany. A look at used cars shows that black, silver, and dark blues were by far the most popular colors. Here are some of the noteworthy colors available, with images ripped shamelessly from the internet.
Schwarz (black) – All model years, with a change in paint code for 2002. There's also a metallic version (called basalt black from 2002 onward), which looks pretty much the same to me in pictures.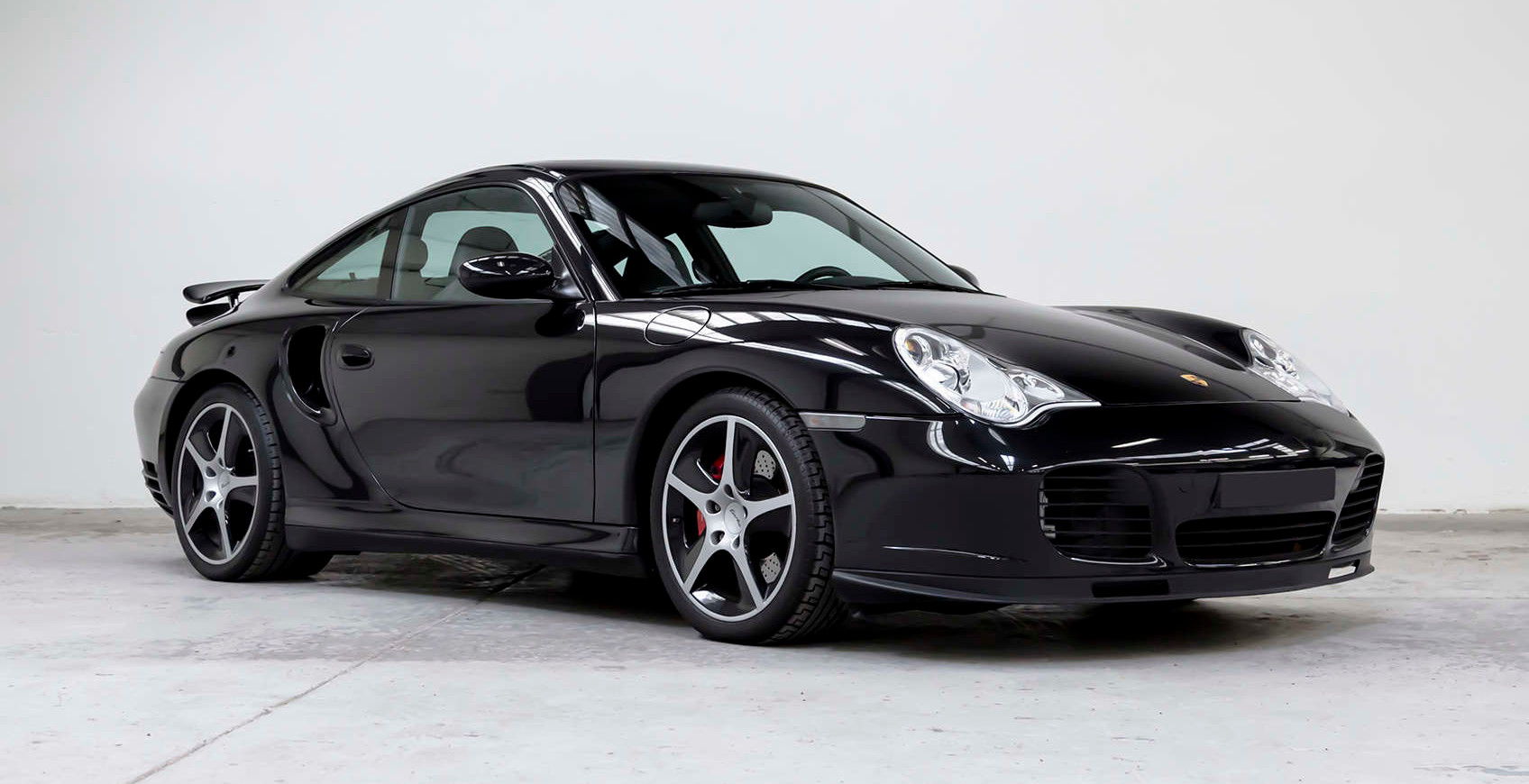 Indischrot (Indian Red/Guards Red) – a bright fire-engine red that is relatively common on the GT3. Available for all model years.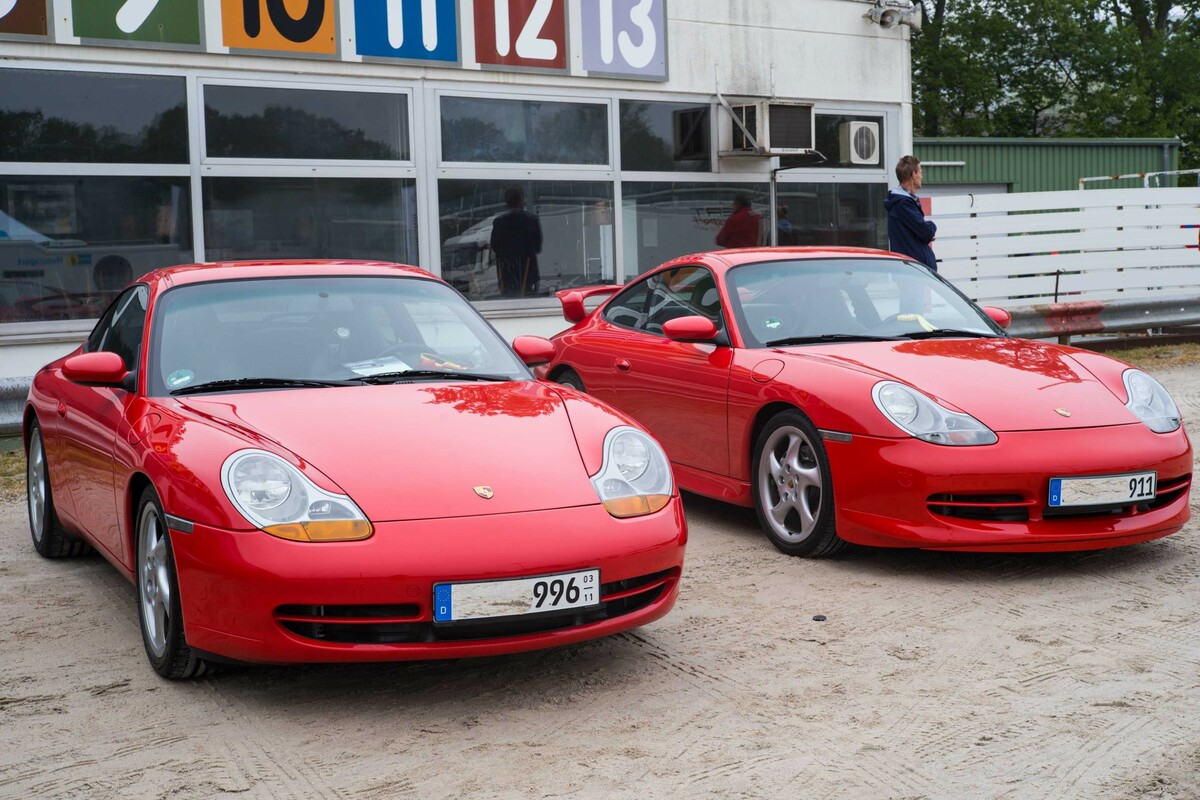 Pastelgelb (pastel yellow) – 1998 and 1999 MY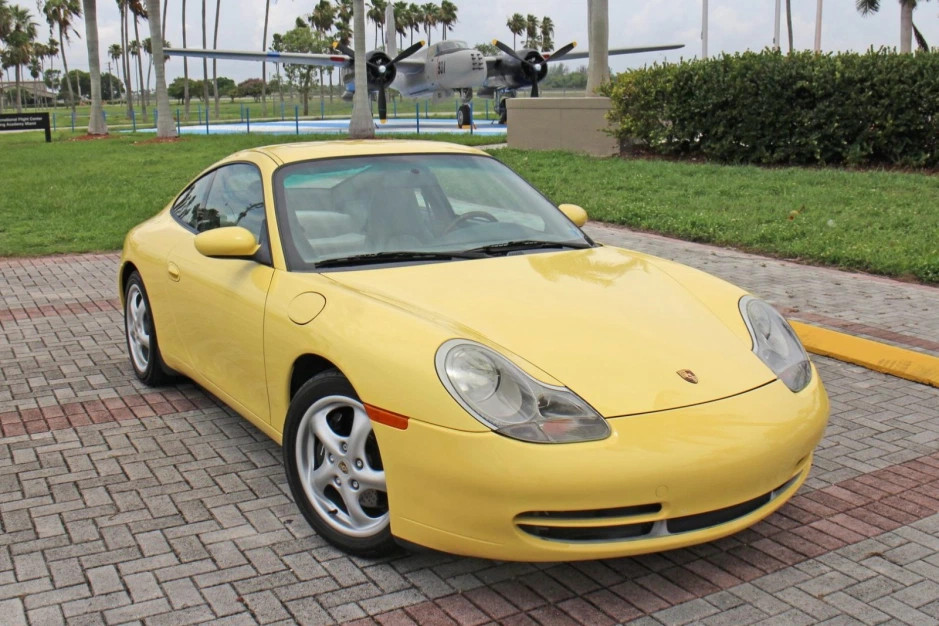 Speedgelb (speed yellow) – a very bright yellow, another color common on GT3s. Available from 1999 onwards. Porsche also lists Fayence Yellow as a 2004-only color, but I could only find examples of the Carrera GT in this color, which seems to be a shade darker than speed yellow.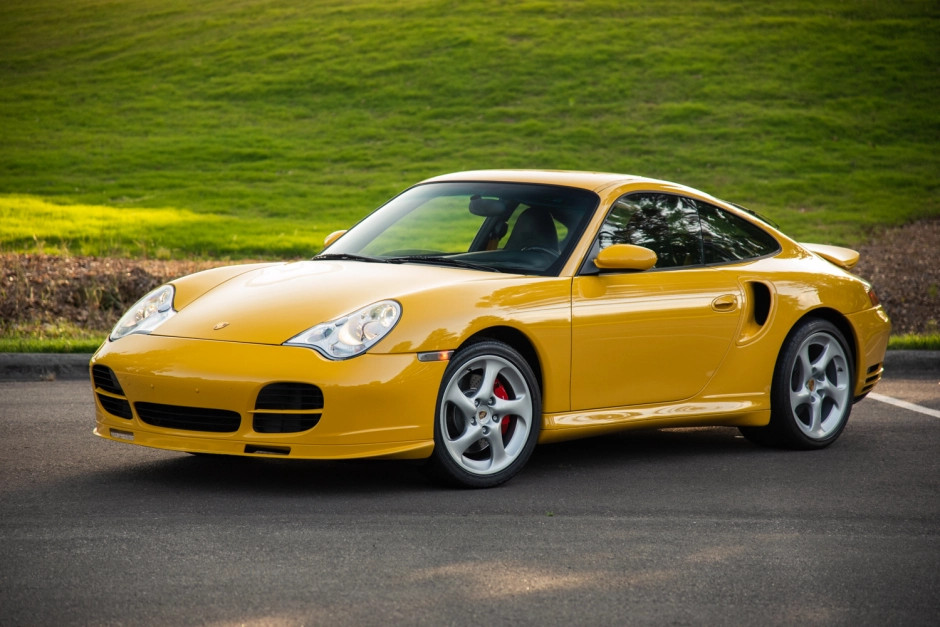 Firnweiß (1998/99), Biarritzweiß (2000/01), Carraraweiß (2002-04) – three shades of white that probably look pretty much the same. During the 996's heyday white wasn't as popular as it has been in recent years, hence it is less common than you might imagine. Here's Biarritz white: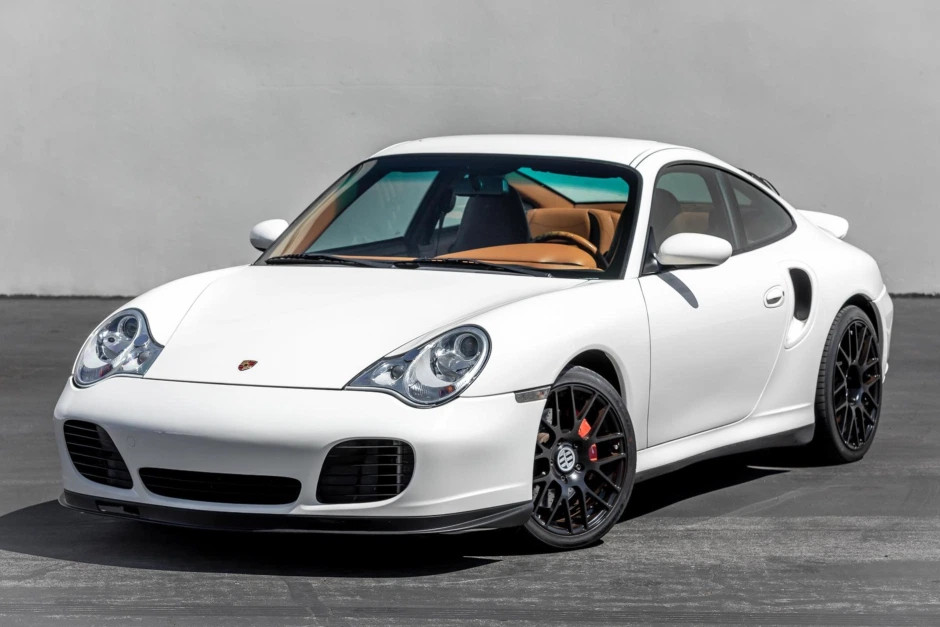 Arenarot (arena red) – 1998-2000. Dark metallic red, must be pretty rare. Carmonarot (carmon red) is a similar 2004-only color.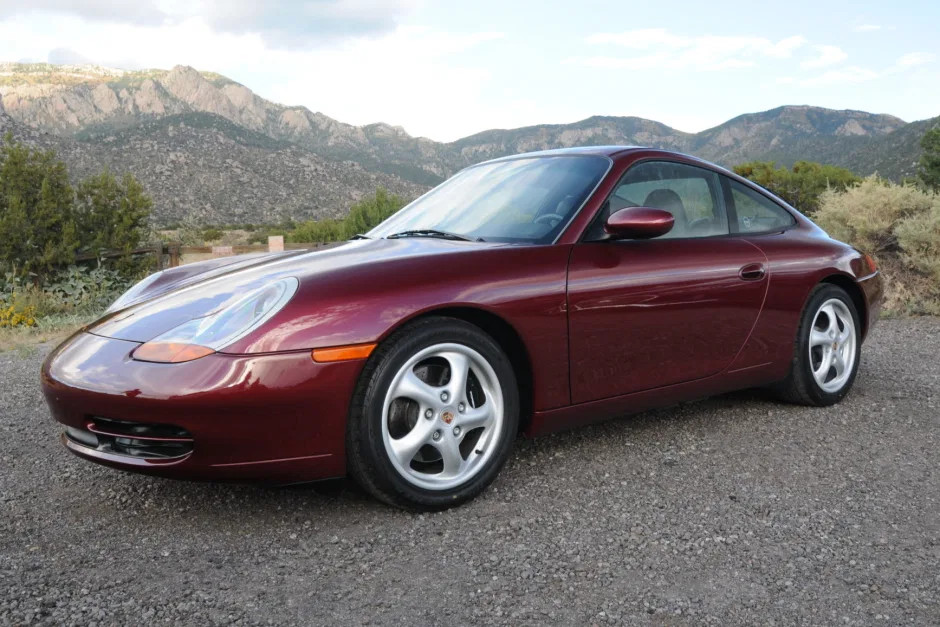 Arktissilber (arctic silver) – All model years. Probably the most common color? Popular not only because silver is always popular, but since it is also Porsche's classic racing color (next to white). Polarsilber (polar silver) seems to have been a special order option with a blueish hue for the 1999-2004 model years. GT-silber, the color used on the Carrera GT, was available only on the 40 year anniversary model.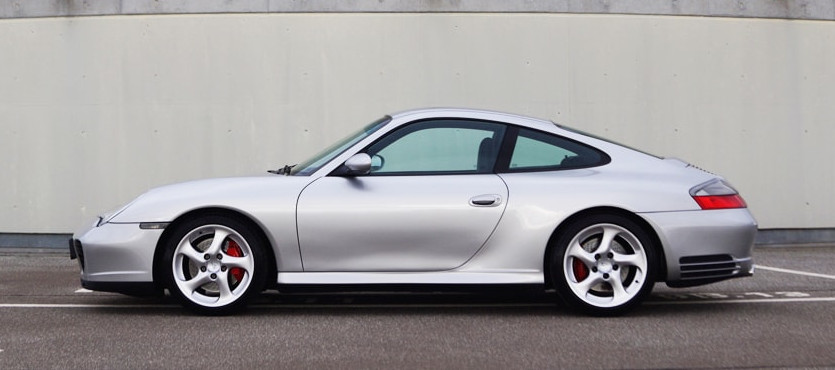 Oceanblau (ocean blue) – 1998 to 2000. Dark metallic blue.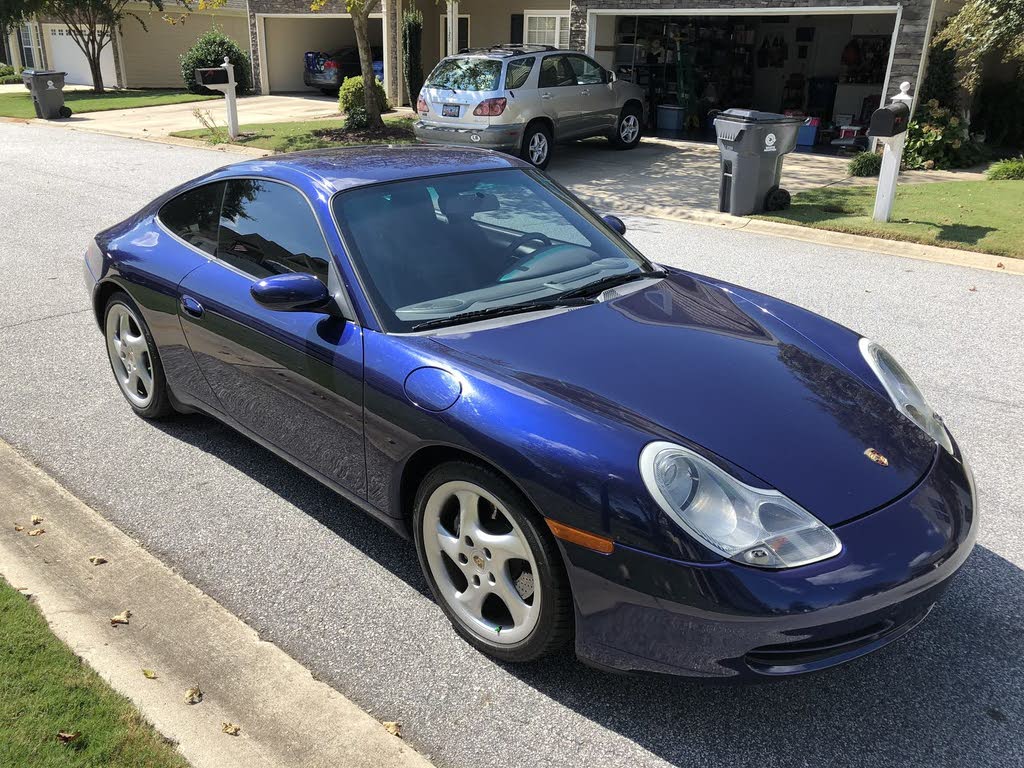 Zenitblau (zenith blue) – 1998 to 2000. A lighter metallic blue with a hint of purple.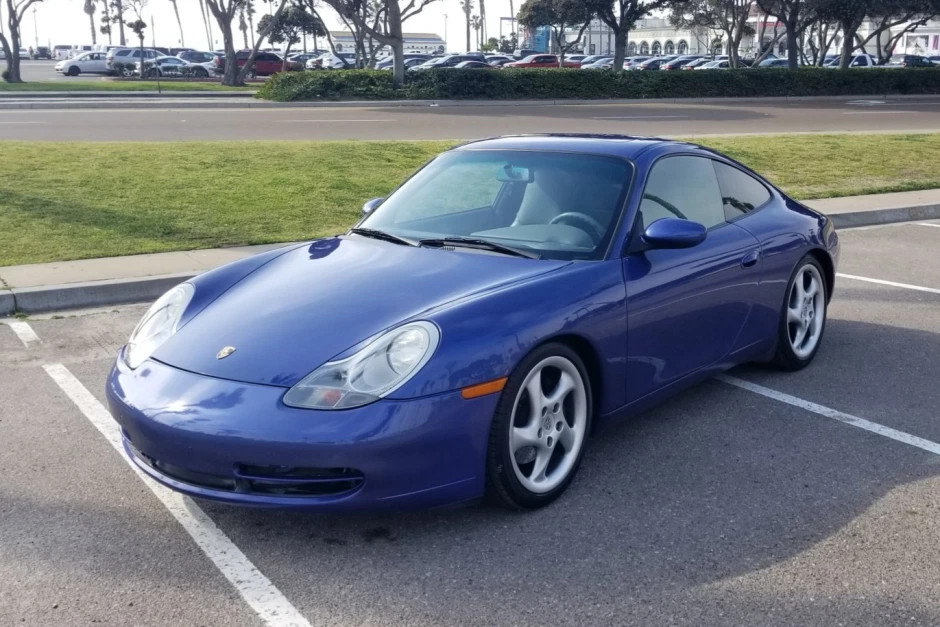 Libelltürkis (dragonfly turquoise) – 1998/99. The only example I could find was a prototype armored 996, so I wonder whether this color actually made it on a production car.
Wimbledongrün (Wimbledon green) – 1999-2001. Another very rare metallic color.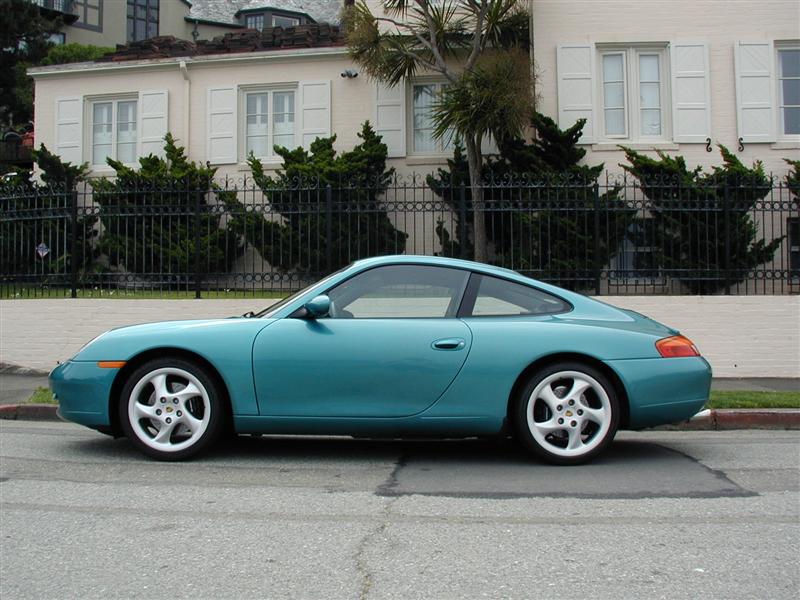 Tannengrün (pine green) – 1999-2004. As the name suggests, a metallic dark green.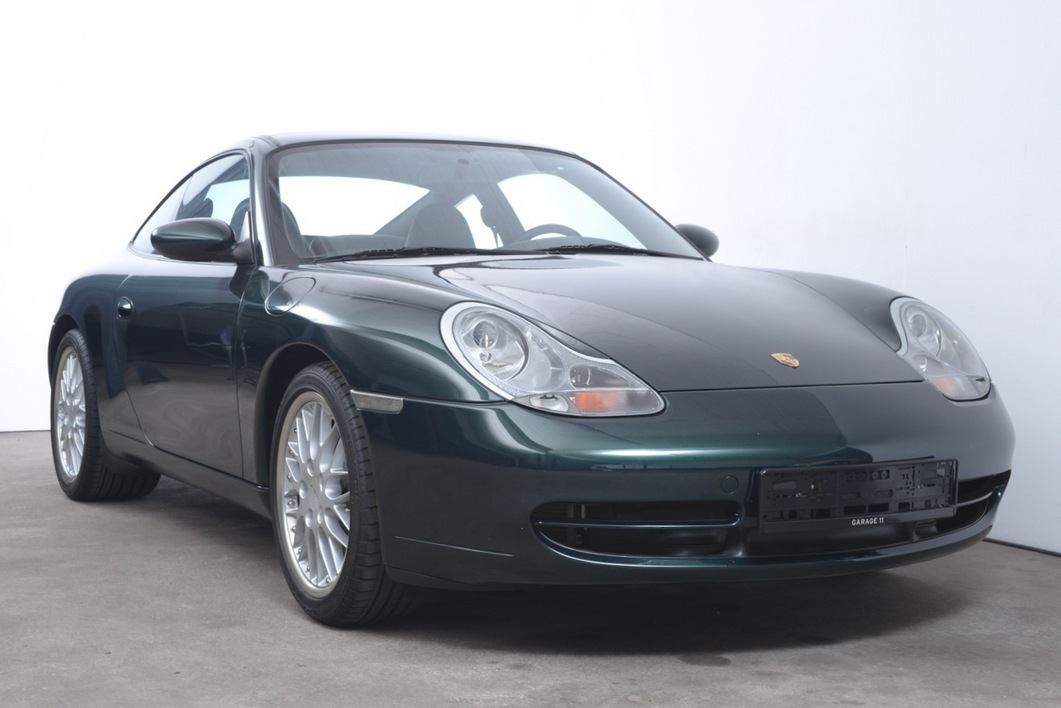 Dschungelgrün (rainforest green) – 2000-2002. Metallic green, a tad lighter than pine green. Appears to have been replaced by the very similar Lagogrün for 2003/04.
Viola – 1999-2001. Metallic purple.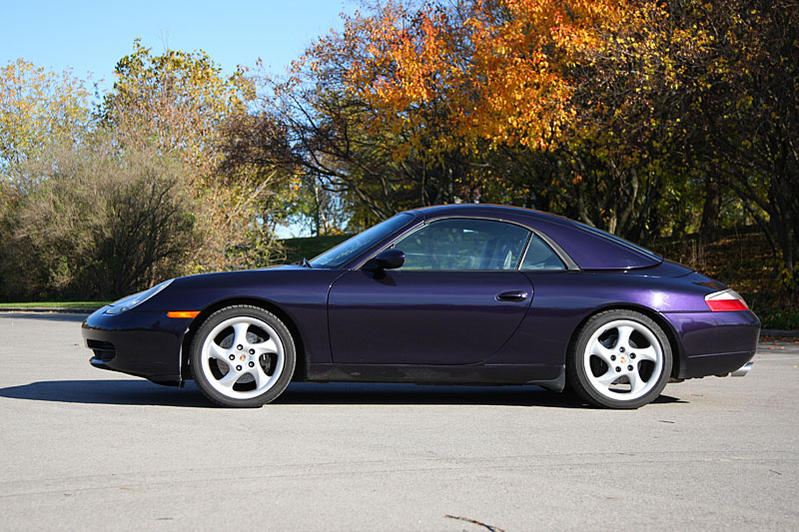 Cobaltblau (cobalt blue) – 1999 to 2004. Medium blue metallic, a very nice color.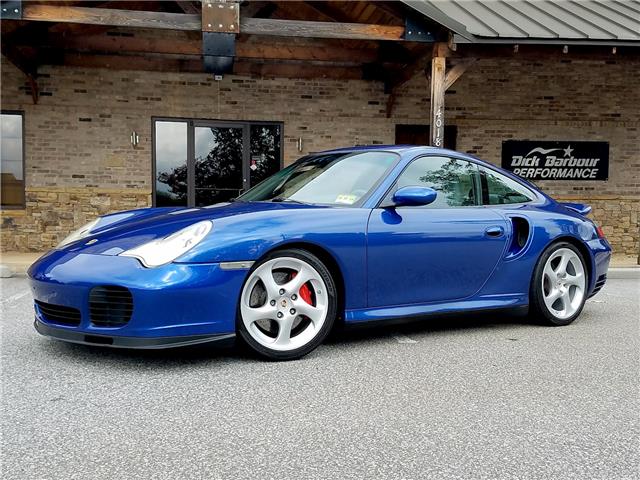 Irisblau (iris blue) – 1999 and 2000. Another medium blue, with a hint of purple.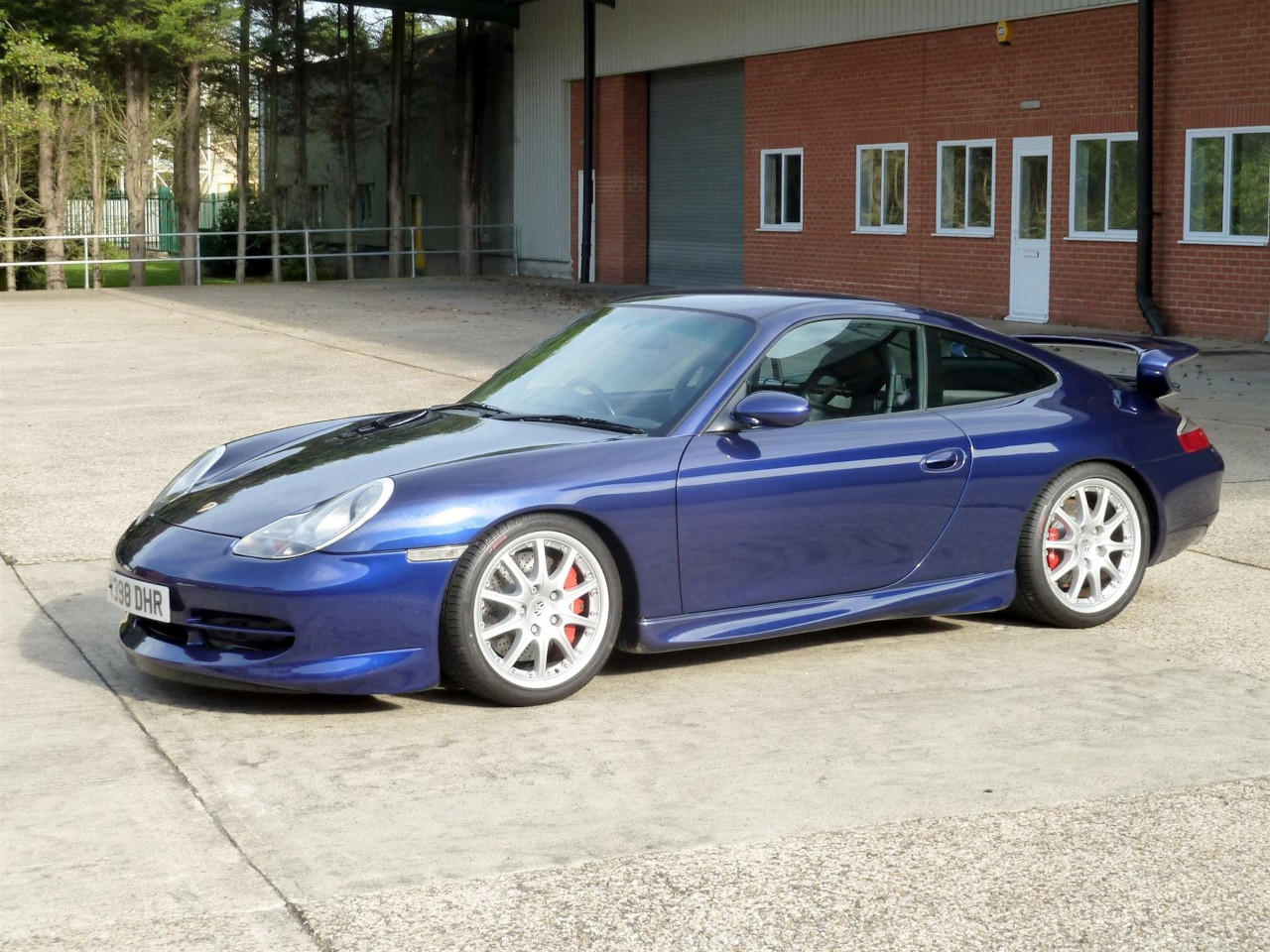 Schiefer (slate grey) – 1999 to 2004. A darker metallic grey.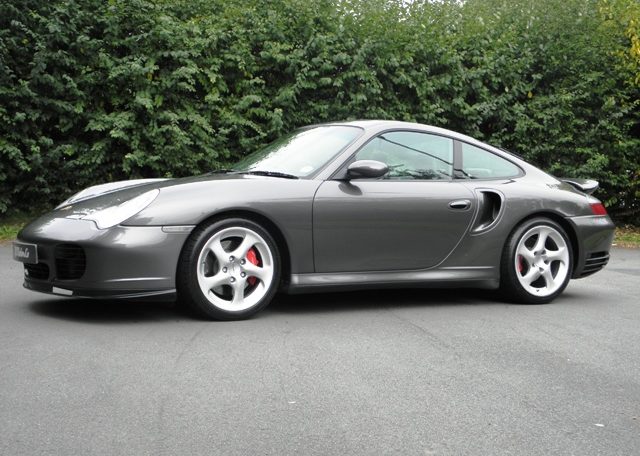 Nachtblau (midnight blue) – 1999 to 2004. A dark metallic blue, quite close in appearance to ocean blue but even darker.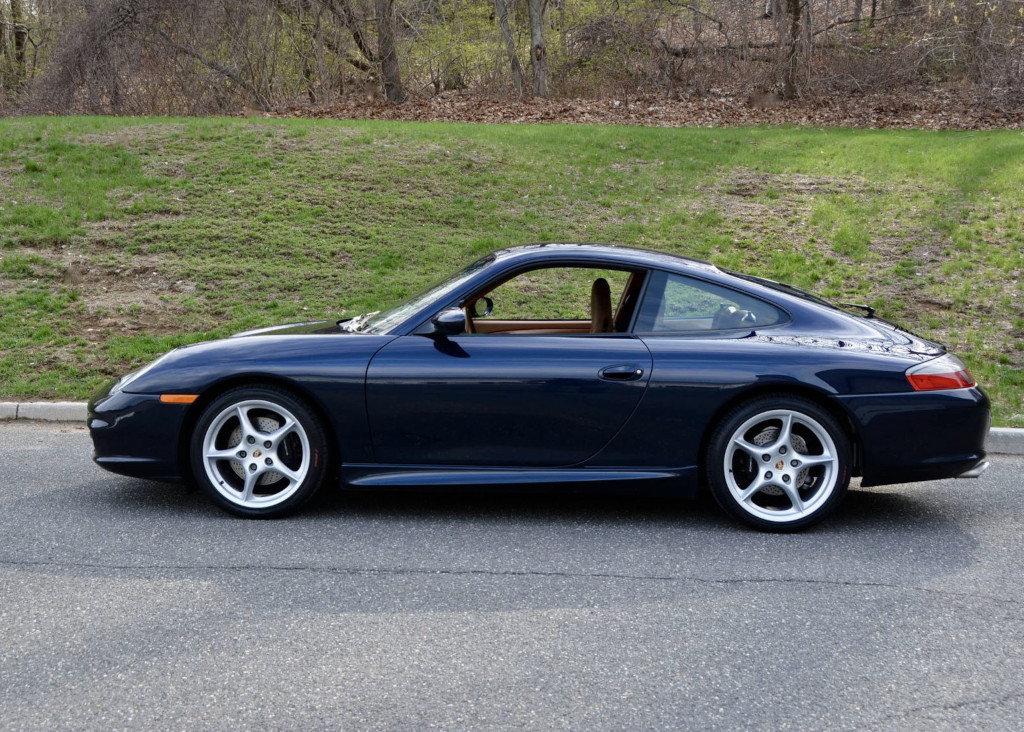 Vesuvio – 1998-2000. A purplish brown, or is it a brownish purple?

Paladio (1998-2000). Probably best described as champagne, a very silvery golden color.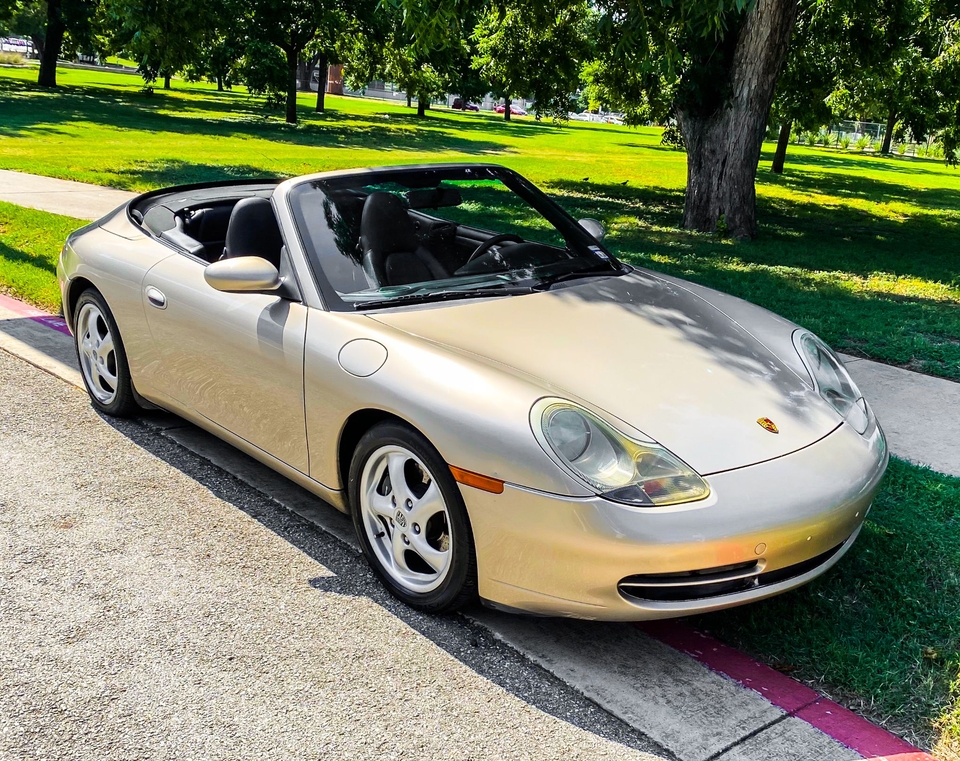 Orangerot (orange red) – 1999 to 2003. A very flashy pearl metallic color.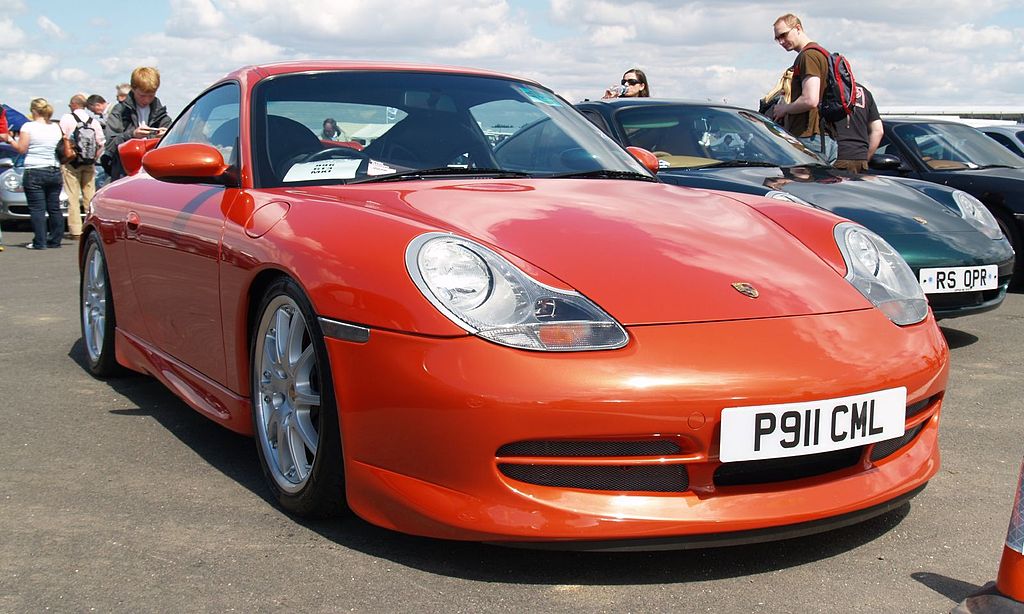 Lapisblau (lapis blue) – 2001 to 2004. This was probably the replacement for ocean blue.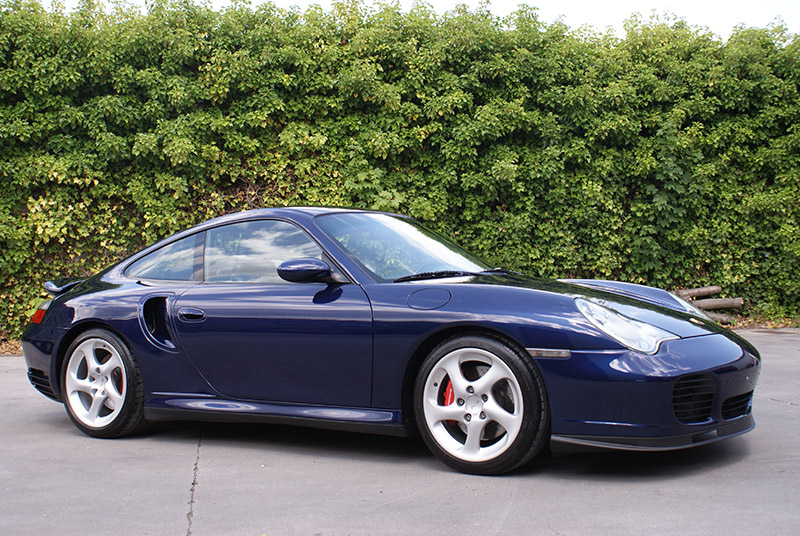 Orientrot (orient red) – 2001 to 2003. This was probably the replacement for arena red.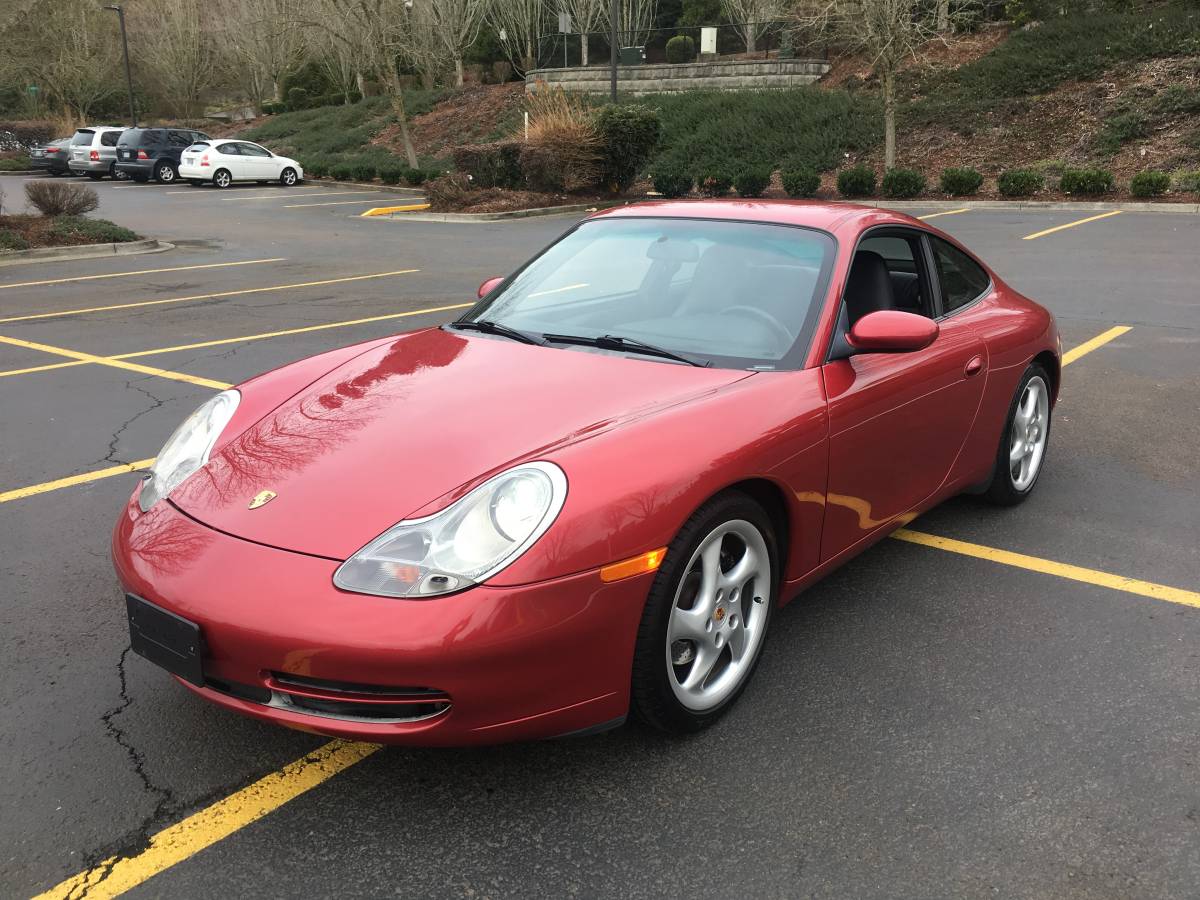 Meridian – 2001 – 2004. A metallic grey that's a bit darker than arctic grey.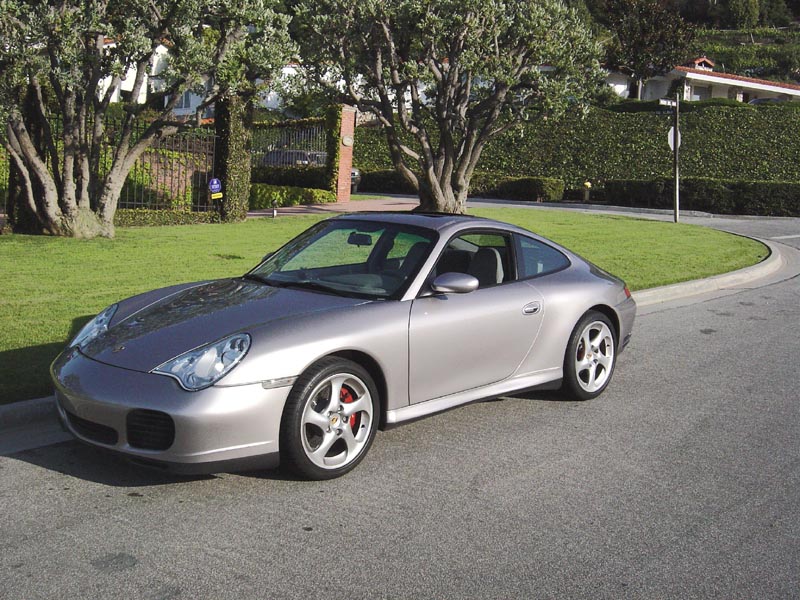 Sealgrau (seal grey) – 2001 to 2004. In between Meridian and Slate Grey. Atlasgrau (atlas grey) was an even darker 2004-only color.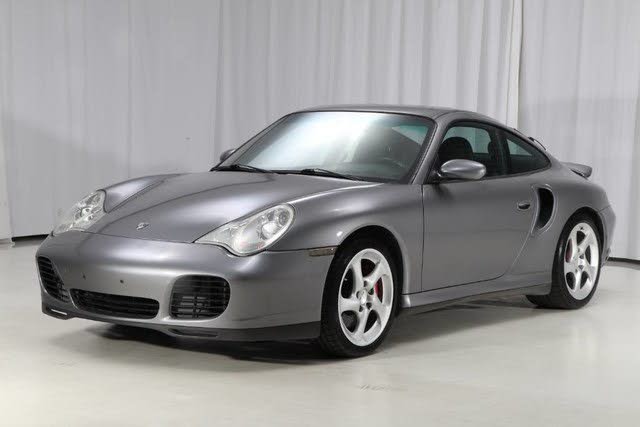 Color distribution
I could not find numbers about the how many cars of each color left the factory, but I did a quick search on the German secondhand car site mobile.de. Here are the percentages computed from 633 cars: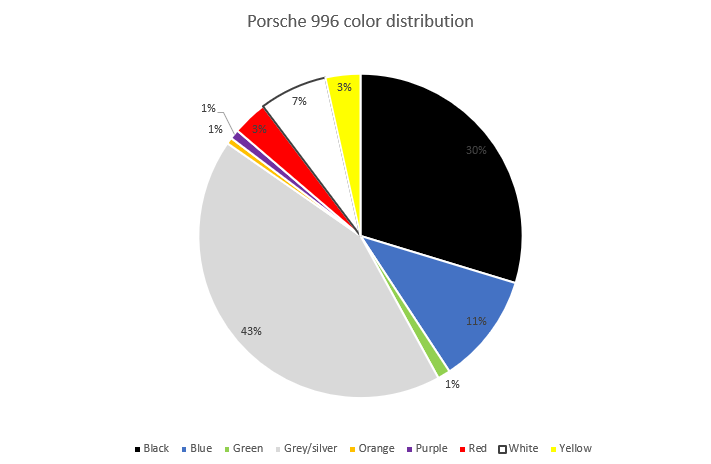 Together, silver/grey and black make up for almost 75% of the cars for sale! Blue is a distant third. So good luck searching for a 996 in one of the other colors…
More information