Nothing beats the sound of a tube amplifier, but the truth is that, even at bedroom level, they can be too loud – for example when the children have just gone to bed, or someone is watching tv next door. I was considering the Boss Waza Craft headphones when Fender announced the Mustang Micro. This seemed to tick all the boxes – a small headphone amp with multiple amp models, and Bluetooth streaming. They must be selling like hotcakes as they were sold out pretty much everywhere in the Netherlands and Germany, but my wife managed to find one in England.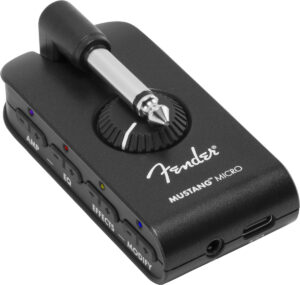 It comes in a small box with a USB-C cable, a brief manual, and an overview card with all the amps and effects listed. The USB-C cable is used for charging, but the Mustang Micro can also be used as audio interface for recording. There's of course a headphone jack, a volume dial, an on/off/bluetooth pairing switch, and four sets of +/- buttons for amp model, EQ, FX type, and FX level. The input jack rotates and works well on both my Strats and my Les Paul. Bluetooth pairing with both my phone and my computer worked flawlessly. RGB leds are used to show the battery level and all other settings. Here are the amp models: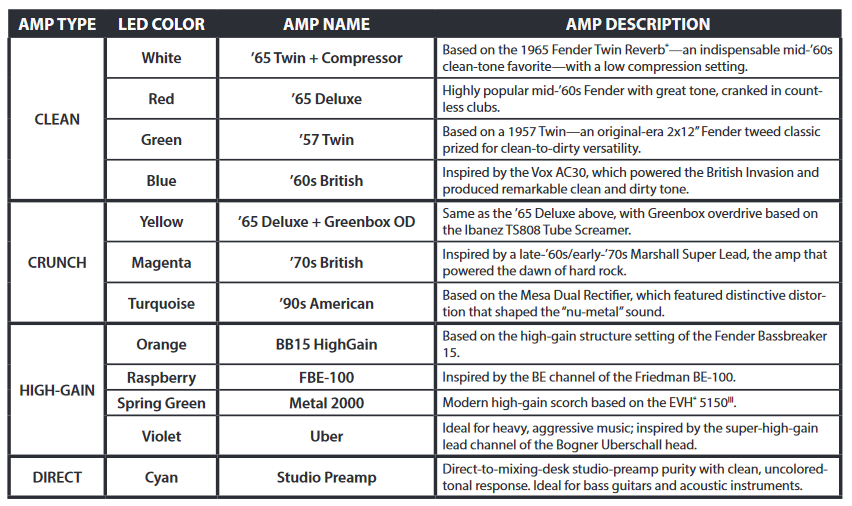 And here are the FX types: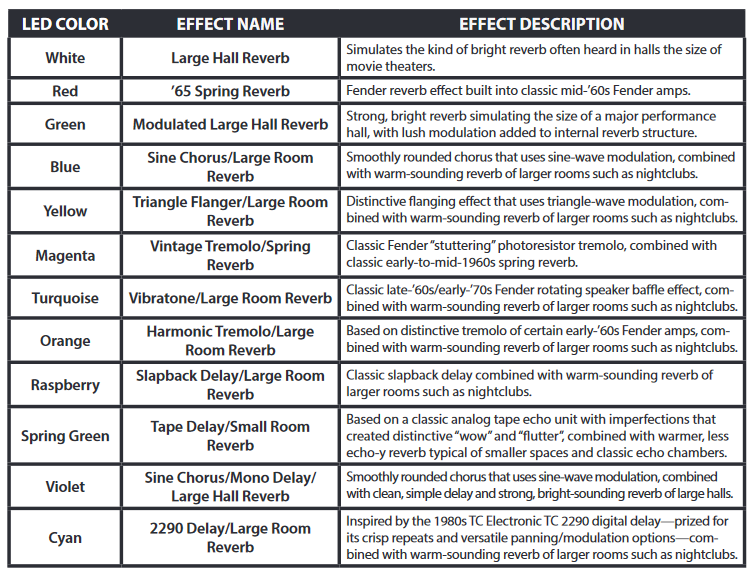 The modelling is taken straight from Fender's range of Mustang modelling amps and sounds excellent. My favorites are probably the '65 Deluxe with and without Tubescreamer. I have less use for the high-gain amps and hope that at some point there will be the option to exchange them for others. I'm generally not a big fan of reverb, but I like a bit of the '65 Spring Reverb here to add more dimension to the headphone sounds.
While the Mustang Micro serves its purpose as near-silent amp for nighttime use, I especially value it as the perfect travel solution. Add a clip-on headstock tuner (there's no built-in tuner), and the set of headphones that you'll probably already be bringing, and you're good to go. Highly recommended!