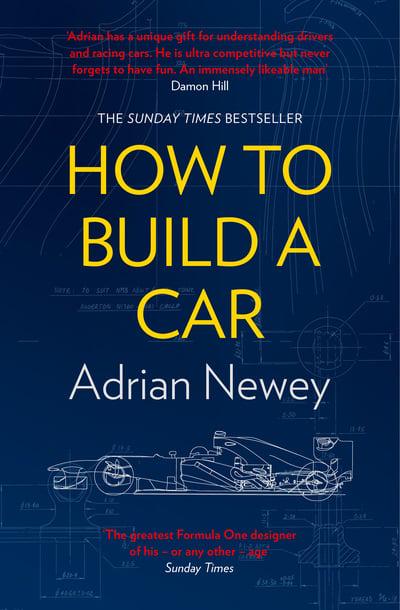 Most racing-related (auto)biographies focus on the drivers. But there are other interesting stories to tell about racing in general and Formula One in particular. Adrian Newey's autobiography offers a unique insight into the world of Formula One.
Newey knew from an early age that he wanted to design race cars. He made the smart choice to focus his education on the aerodynamics side of things, not the mechanical engineering. Thus prepared, he went to work at March and proceeded from there, not only as designer, but also as race engineer. The book chronicles his successful days at Williams, McLaren, and Red Bull. It gives unique insights into the design processes involved, which often include finding loopholes in the rules, and then exploiting them before a) the competition catches up, or b) the FIA abolishes the exploits.
Newey also describes the other aspects of Formula 1 live – the political machinations, the partying, and the occasional black spot – the toll the constant travelling took on two marriages, and most notably the death of Ayrton Senna at Imola in 1994, in a Newey-designed Williams. Newey the racer is also in there – an aspect of his life that I had not previously heard of. He has computed in historic racing with a Ford GT40 and a Jaguar E-Type, suffering a horrific accident with the former in Le Mans, but also winning many races.
This book has received some well-deserved praise. If you're at all interested in modern Formula One, and racing in general, I can highly recommend this book.